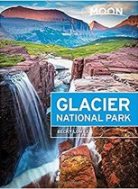 Moon Glacier National Park
: Writer & avid outdoors woman Becky Lomax offers an insider's perspective on Glacier NP, providing the best ways to enjoy the park's one million acres of wilderness, & gives travelers the tools they need to create a more personal and memorable experience.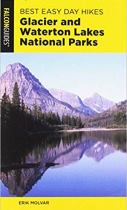 Best Easy Day Hikes Glacier & Waterton Lakes contains maps and concise descriptions for 28 hikes. Each of the hikes are relatively short, on well-defined, easy-to-
follow trails that take you to some of the area's most spectacular scenery - without taking you to physical extremes.
The Best Hikes for Wildflowers in Glacier National Park
Glacier National Park is home to nearly a thousand species of flowering plants. Wildflowers found in Glacier can also be found in the southern and central Rocky Mountains, the Cascade Mountains of the Pacific Northwest, the boreal forests of Canada, as well as in Arctic alpine areas. There are even a few representatives from the Great Plains.
Among the most beloved wildflowers found in Glacier are purple asters, Glacier lilies and beargrass.
Glacier lilies are found on both sides of the park, and grow at elevations ranging from roughly 3000 feet to more than 7000 feet. Flowers in the lower-elevations bloom as early as April, while flowers in the higher-elevations tend to bloom around mid-July, or later, depending on how much snow fell in the mountains over the winter.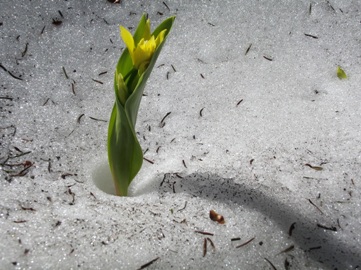 Purple asters are found in abundance during the late summer in the meadows on the east side of the park, especially in the Two Medicine area.
Beargrass, perhaps the most iconic wildflower in Glacier National Park, is not a grass, nor do bears eat it. The name was given to the plant by Meriwether Lewis while passing through the northern Rocky Mountains during his expedition with William Clark.
"There is a great abundance of a speceis of bear-grass which grows on every part of these mountains," noted Captain Lewis in his journal on June 15, 1806.
Lewis likely gave the name because it resembled a species of beargrass that grew near his home in Virginia.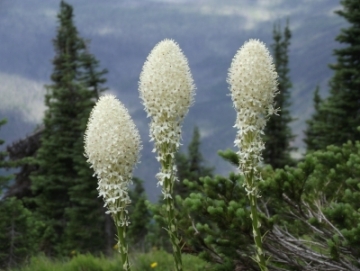 Beargrass is actually member of the lily family, and just like its cousin, the Glacier lily, it grows at elevations ranging from 3000 feet to 7000 feet. It's found on both sides of the park, and blooms between June and August. Interestingly, individual beargrass plants produce a flower only once every 5-7 years, and the quality of the displays can vary from season to season.
Beargrass was used by Native Americans in many ways. The tough leaves of the plant were used to make baskets. Leaves produced during the first year after a fire were preferred because they're stronger, thinner, and more pliable. Blackfeet Indians also used beargrass roots for medicinal purposes, such as in the making of a lather wash for wounds.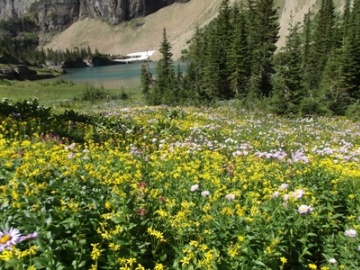 Because of the harsh winters in Glacier, which come early, and linger late into spring, the season for wildflowers is relatively short. Depending on your timing, some of the best hikes for seeing wildflowers include Preston Park, Highline Trail, Firebrand Pass, Iceberg Lake, Hidden Lake, Cobalt Lake, Medicine Grizzly Lake, Forest and Fire Nature Hike, Gunsight Lake and Upper Two Medicine Lake.